Testimonial
"To effectively conduct our targeted direct mail ad campaign, all we needed to do was make one phone call. Star Direct Mail handled everything; including, circular printing and folding, carrier route selection by zip code, acquiring the addresses, applying the names, sorting, and post office distribution. I couldn't have succeeded without the ability to rely on Star Direct Mail."
"Your company really cares about their clients and will do whatever it takes to get the job done. Of all the direct mail companies that have done my mailings in the past, Star Direct Mail was the most efficient, effective, and inexpensive, Period!"
"Star Direct Mail has saved my company a lot of money. Their proficiency in the USPS code allowed us to save big time on our mailing campaign…"
"In a mailing, there are many details that can go wrong. With 'Star' mailing house you receive the confidence that your mailing will reach its intended destination BEFORE it goes out. Professionalism at its best = Star Direct Mail."
"In October of 2000 Ice.com attracted the most traffic of any jewelry site on the Web. Star Direct Mail has consistently helped us reach a wide audience of consumers in our target demographic through the years, so that today we're mentioned by media sources as one of the top places to shop online."
Who uses direct mail?

Student recruitment and Increased Enrollment.

Reach out to victims and provide solutions.

Market your products and build a customer base.

Educate the public and incite action.

Spread your message and build donor relationships.

Recruit and Engage Members.


Real Estate marketing that produces real results.

Healthcare Facilities, Medical Professionals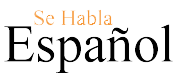 And More!
Get your message out and produce results today! For a quote click here.